John Joseph Jones




JJJ with Bob Hawke at amphitheatre in 1980




Prison inmates having a
swim in amphitheatre 1968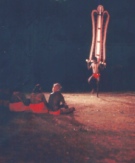 Mowanjum dancers,
amphitheatre opening season
1971


John Joseph Jones biography
Love Sonnets
Pipedream Opera Synopsis
wegtts: first few lines
Pipedream: Margaret's story
Poetry as Such 1
Poetry as Such 2



My sites

PIANO PAGES HOME
SINGING SITE HOME
RESOURCE REVIEWS HOME
Combined Entry Portal

BLOG
(leave a comment)

Facebook:
MixMargaretDylanJones

SoundCloud
(free recordings)

YouTube (videos)

Site List


Parkerville Amphitheatre
(Amphitheater)
Western Australia


---
A Brief History 1966 - 2001
by Mix Margaret Dylan Jones

---

A little info about my late father's projects and the documentary. And see below for A bit of myth busting & clarification.

See the BLOG & leave comments: www.mixmargaret.com/blog/category/parkerville-amphitheatre

RECENT NEWS, updated to 24 August 2016



Parkerville Amphitheatre: Sets, Bugs and Rock n Roll


There will be another public screening (the sixth) of this documentary, this time at Hyden, a town in the Wheatbelt to the east of Perth. The

Wave Rock Weekender

is Friday to Sunday, 23, 24, 25 September 2016.

The organisers sent me this in an email on 24 August:



"We plan to screen the film twice but the times are not yet scheduled. It will be between 10am Saturday 24 and 10am Monday 26 [2016] - the program runs for about 48 hours while the festival is on."



See waverockweekender.com.au/parkerville and waverockweekender.com.au/sample-page

See a list of their other films at waverockweekender.com.au/category/film

From their website:



"Over three days and nights Wave Rock Weekender features a line-up of about 20 Australian and international music acts; 10 or so feature films and documentaries; cheap food and drinks; a 50m round, 6m deep therapeutic salt pond where you can float like a cork without moving a muscle; incredible rock walks; some of Australia's best stargazing; and of course the authentic Aussie bush."



See the doco trailer at www.facebook.com/tempestaustralia, or https://www.facebook.com/tempestaustralia/videos/932163383494840/

This feature length (87 minute) independent documentary on the amphitheatre was completed by Tempest Productions in early 2015. The world premiere on 4th July 2015 at the Revelation film festival was sold out.

How apt that it will be shown at Wave Rock. JJJ told me when I was a kid that he was the first person to ever publish a photograph of Wave Rock.


A Very Brief History

In 1966 my father, John Joseph Jones (1930 - 2000), purchased a mostly untouched block of land at the end of Falls Road, and proceeded to build an amphitheatre. He seems to have thought it was in the locality of Parkerville. For some reason I don't have he must have been in error, the block's been shifted downstream by the annual flooding of Jane Brook, or the locality boundary has been moved so that it's now in Hovea. Or maybe he just thought 'Hovea Amphitheatre' didn't cut it.

The story of the construction of the amphitheatre and its associated buildings etc is interesting and complex. Many volunteers helped out over a number of years including university and technical college students, and notably a daily group of mostly aboriginal prison inmates from Bartons Mill Prison in an early and very innovative scheme to assist in rehabilitating the inmates. They really looked forward to working in the natural bush settting and building the venue. The men competed to be there where they could express their own great creativity. Many design features came from the inmates.

The official opening was a season of public corroborrees by the Mowanjum aboriginal dancers from the Kimberley region in January 1971.

The amphitheatre held the first open-air Rock 'n' Roll (and blues, folk etc) concerts in Western Australia beginning in 1970, the year following Woodstock. Over the years the venue hosted many more rock concerts (including some very famous names) and a great many other kinds of musical and non-musical events. These included the West Australian Symphony Orchestra (WASO), many plays, children's creativity weeks, the first wine festivals etc.

Apart from the plays by Shakespeare and John et al, there were many real-life dramas and difficulties, which makes for a great documentary.

John died in August 2000 after a brief illness. He is survived by his wife Derry, and their four children: Lawrence (the eldest), Mark, myself (Margaret), and Rachel.

Mum & Lawrence managed to sell the property for just a little more than the mortgage exactly a year later to the day. It has since been amalgamated with the former church campsite next door by another subsequent owner, who I believe plans to restore the amphitheatre site and use it for small groups (there are serious impediments to using it for larger functions again).

That's the very short version of the amphitheatre story. Then there is the other story of John, a most remarkable and unusual person. He had many occupations long before that became fashionable, and he wrote wonderful plays, short stories and thousands of interesting and lovely poems. He wrote songs and was a very fine singer (esp. of German Lieder, we have some recordings to prove it). And he was way ahead of his time on humanitarian issues and race relations.

See the doco for so much more!

=========================================================
A bit of myth busting & clarification
Updated to 07 March 2016

The documentary makes some of these points but here they are again because some myths are just so hard to slay.


John was a lecturer at TAFE (Technical And Further Education), not a professor. Could be wrong but I don't think they officially have ever appointed anyone as a professor.




Construction began in late 1966 and took many years.




The main venue officially opened in January 1971 with a season of performances by the Mowanjum Aboriginal Dancers from near Broome (22 to 31 January).




The first big performances at the amphitheatre were actually a couple of rock 'n' roll concerts a few months earlier. These were the first open-air rock concerts in Western Australia:

19 September 1970

(thirteen months after the famous Woodstock Music & Art Fair—informally, the Woodstock Festival, held in New York state in August 1969), and 31 October 1970. Many more big rock (and blues, jazz etc) concerts and other kinds of events followed.




However, we believe the first public use of the amphitheatre was a performance of a play some time in 1970. This was either a fundraiser for Patch Theatre after their theatre and its curtain had been damamged by fire, or else it was an event by Aarne Neeme's Playhouse actors. Or both. A famous Russian play perhaps? Details less than sketchy at this time!


UPDATE on 20160307:



Shane McCauley

told me (at the Kookaburra Cinema on 6 March 2016) he attended afternoon performances of the plays

Uncle Vanya

(by Chekhov) and

The Bacchae

(by Euripides)

at the amphitheatre in 1971 / 1972 when he was a Year 12 student. He performed in the play

Where the Rainbow Ends

(by Mills and Ramsey) at the amphitheatre in late 1971.



The amphitheatre is about 26 kilometres from the Perth CBD (GPO), as the crow flies. That's 16.1 miles if you drew a straight line. To drive would be a fair bit more, and in those days it seemed remote.





Roughly 6,000 people (you read that right) attended one of the early concerts around late 1970 or early 1971. Four thousand tickets were sold and an estimated two thousand more people got in over the fences and along the creek. They were literally on the roofs, in the water, on the fences, up the light poles and up the trees.




Contrary to common belief, Billy Thorpe never performed at the Parkerville Amphitheatre. Posters were put up advertising his upcoming appearance on 25 February 1978 but he cancelled so he could take up offers in the USA.




During Matt Taylor's performance on 15 January 1977 the power for the whole site went off because wires in underground pipes overheated and shorted out. It did not go off because of the actions of neighbours or anyone else. Surrounded by candles Taylor did a magnificient job entertaining the huge crowd in the dark.




JJJ consistently used this spelling: Amphitheatre, but the full official title of the venue is: Seddon Vincent Memorial Theatre for Australian Playwrights. Click here to read more about Vincent. He was a West Australian Liberal senator who played a vital role in encouraging Australian theatre. He died in 1964.





On the same site (but south of the creek) JJJ built another theatre, the Tom Dougherty's Theatre, which is an open-air theatre but not an amphitheatre. This smaller venue is named after a union official from the AWU who visited the site in 1968.



The amphitheatre was a 'natural' amphitheatre. The bowl shape was carved from the earth over hundreds or thousands of years by Jane Brook, the stream which runs through the centre between the three stages. JJJ made almost no changes to the lay of the land, drawing inspiration from the famous architect Frank Lloyd Wright in fitting his buildings into the pre-existing landscape.





Parkerville & Hovea are in the hills, not the foothills.



In 1972 a Japanese company offered $180,000 to purchase the amphitheatre, not $800k. JJJ didn't want to sell at any price and put impossible conditions on the sale so the offer was withdrawn.



The venue had no connection with later open-air venues nearby, such as the Belvoir Amphitheatre, the Boya Quarry a.k.a. the Mountain Quarry where the Festival of Perth (as the Perth International Arts Festival was then known) held marathon performances of the Mahabharata in 1988, the Red Hill Auditorium, Mundaring Weir Hotel Amphitheatre, another amphitheatre at a camping ground near the Mundaring weir, the Romancing the Stone Amphitheatre, or the Mundaring Amphitheatre at the western end of Sculpture Park (which, strictly speaking, while it is an open-air theatre is not an amphitheatre because it does not have a curved or circular shape). It also pre-dates by many years the Quarry Amphitheatre in City Beach, the Perth Cultural Centre Amphitheatre and the (now unused) amphitheatre at Murdoch University.




As far as we know the only amphitheatre in Western Australia which pre-dates the Parkerville Amphitheatre is the Sunken Garden at the University of Western Australia, where JJJ studied as a mature age student.

========================== RELEVANT SITES =======================



The Echo on 13 June 2015 had a marvellous cartoon and a great story (by Sarah Brookes): http://echonewspaper.com.au/sets-bugs-rock-n-roll-doco-screens/

Read the Echo newspaper's front page story (November 2014):
http://echonewspaper.com.au/sets-bugs-rock-n-roll/

This website Parkerville Amphitheatre

The doco producers Tempest Australia on FB

See the BLOG & leave comments: www.mixmargaret.com/blog/category/parkerville-amphitheatre

For more amphitheatre pics see Lawrence Jones on FB and Margaret Jones on FB

John Joseph Jones at Wikipedia https://en.wikipedia.org/wiki/John_Joseph_Jones_(writer)

Catalogue of holdings about JJJ and the amphitheatre at the State Libary of Western Australia: J S Battye Library of WA History. I believe they have literally metres of material:
http://www.slwa.wa.gov.au/pdf/mn/mn1001_1500/mn1187.pdf

My brief biography of my father:
http://mixmargaret.com/John_Joseph_Jones_Biog.html



================================================================



OLD NEWS to 22 February 2016



Parkerville Amphitheatre: Sets, Bugs and Rock n Roll


The next (and possibly the FINAL) [probably is not the final] public screening, will be Sunday night, 6th March 2016 at Outdoor Kookaburra Cinema, Allen Road, Mundaring Weir (in the Perth hills). kookaburracinema.com.au

OLD NEWS to December 2015

The next screening (just a one-off) [was not a one-off] of the documentary is Sunday night, 20th December 2015 at Outdoor Kookaburra Cinema, Allen Road, Mundaring Weir (in the Perth hills). kookaburracinema.com.au

Contact
Info Line: 9295 6190
Office: 9397 7945
Screening Times
Gates open - 6:30pm
Show starts - 8:00pm
Prices
Adults: $15
Children: $10

Jenny Crabb & Susie Conte, film's directors, will provide a short commentary prior to the screening. And I'll be there, too.

OLD NEWS to July 2015.



Parkerville Amphitheatre: Sets, Bugs and Rock n Roll


The world premiere on 4th July 2015 was SOLD OUT.

This feature length (87 minute) independent documentary on the amphitheatre was completed by Tempest Productions in early 2015. See the two trailers at www.facebook.com/tempestaustralia.

The first public screenings are matinees on 4th, 11th & 12th July 2015 in the Revelation Film Festival. See this link for info: www.revelationfilmfest.org/film-information.php?filmId=449

To buy ticktets: https://lunapalace.com.au/index.php?cin=online&choice=select_fest&id=8

Sat 4th July 2015, 1:45pm at Luna Palace (155 Oxford St, Leederville)
Sat 11th July 2015, 4pm at Cinema Paradiso (Luna Palace Paradiso, 164 James St, Northbridge)
Sun 12th July 2015, 12 noon at Luna on SX (13 Essex St, Fremantle)
See maps here: http://www.revelationfilmfest....

The film has not been rated yet, which means it is Rated R by default. Kids may have found it boring, anyway. Eventually it will probably get a PG rating.
-------------------------------------------

By the time the Kickstarter fundraising campaign closed the producers of the documentary had raised $7,665, slightly exceeding their target.

OLD NEWS to 11th December 2014



Parkerville Amphitheatre: Sets, Bugs and Rock n Roll


A feature length independent documentary on the amphitheatre & JJJ is almost finished. Tempest Productions (www.facebook.com/tempestaustralia) just need a few thousand dollars via crowding funding to complete it early in 2015. If you can spare a few bucks please visit www.kickstarter.com/.../parkerville-amphitheatre-sets-bugs-and-rock-n-roll. On that page are some great photos of rock concerts at the venue.

This project will only be funded if at least $7,500 is pledged by early morning Fri 12th December 2014 at 7:56 AM WST. As at 11th December they have reached $7,265, less than $250 to go.

They offer incentives to pledge, including a credit on the doco, VIP tix to the screening they are going to do, DVD copies of the doco, and a few more. If you pledge, these incentives come up!

Click on the links at the lower right to learn more about me. You can reach me by phone or email. My mobile is 0414 374 701.



Starting to build in 1966.
This beam (a wandoo tree)
supported the iconic
overhead stage above
the pool in the creek


This website
Parkerville Amphitheatre

The doco producers
Tempest Australia on FB

For more amphitheatre pics see
Lawrence Jones on FB
Margaret Jones on FB

JJJ at Wikipedia
wikipedia....J_J_Jones_(writer)


---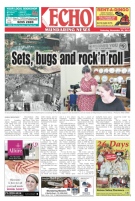 Front page Echo newspaper
29 November 2014




Mowanjum dancers,
amphitheatre opening season
1971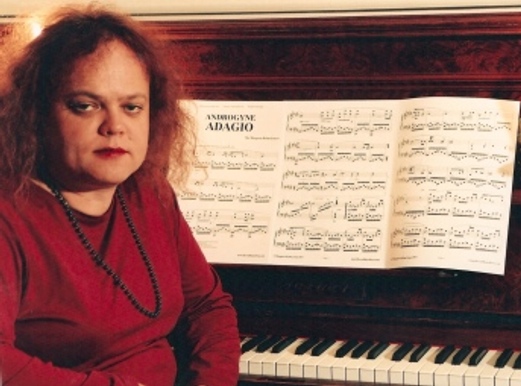 Margaret Jones
,
3rd child of JJJ.
Classical pianist for:
Private parties,
private functions,
weddings
Soul Tree Organic Cafe
Other cafes & restaurants
Piano solosist &
accompanist
Listen to Margaret's music:
Sound Cloud mp3